Friday, March 10th @ POB Library
Family Center Movie:
Start Time: 6:45 PM
End Time: 8:45 PM
Description:
 Ages 3 and up with accompanying adult.Manny the mammoth starts to worry when his daughter, Peaches announces her engagement. Still unlucky in love, Sid the sloth volunteers to plan the couples wedding. Rated PG 100 minutes.
Location: Auditorium-
---
Lego Creations
Event Type: Programs for Grades K – 4
Date: 3/10/2017
Start Time: 4:15 PM
End Time: 5:15 PM
Description:
 Grades 3 and up. Come into the library and spend some time building with our Legos. Participants will have pictures of their creations displayed on our website.
Location: Downstairs Meeting Room B
---
Saturday, March 11th-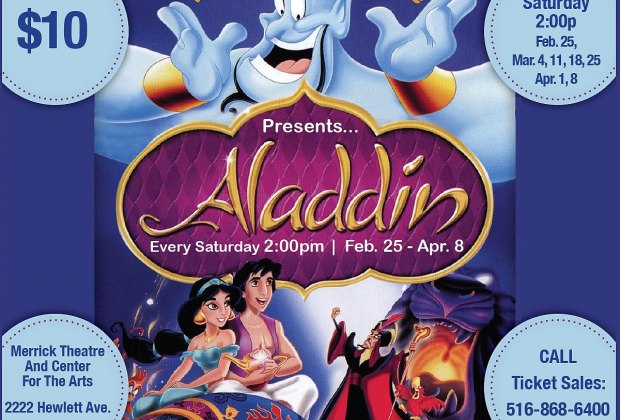 Saturday @ Michael's Craft Store 
Kids Club® Fairy House
Date: Saturday, March 11 Time: 10:00 am – 12:00 pm Cost: $2 per project, supplies included
---
Sunday, March 12th 
@ POB Library Decorated Stenciled Apron
Event Type: Preschool (Ages 3 – 5)
Date: 3/12/2017
Start Time: 3:00 PM
End Time: 4:00 PM
Description:
 Ages 3-5 with accompanying adult. No 1st Graders. Stencil, stamp or hand paint your canvas apron. Your will have a variety of paint colors to chose from. Dress for a mess.
Location: Downstairs Meeting Room A&B
---
Princess Visit at Le Play Cafe
Princess Belle: 3/12 11:00AM – 12:30PM Includes: Sing – a – longs,  a princess story, games, bubbles, princess tattoos, dancing, pizza and a special princess gift.
CLICK HERE for more details
---