Friday, January 20th @ POB Library
Virtual Field Trip! 
Start Time: 4:15 PM
End Time: 5:00 PM
Description:
 Grades 1-2. Participants will tour a unique place through videos, on-line activities and maps all without leaving home.
Location: Downstairs Meeting Room A
---
@ Dolphin Bookshop & Cafe of Port Washington
---
Saturday, January 21st 
Family & Community Barn Dance!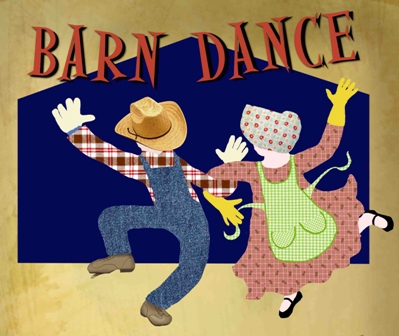 Date: January 21, 2017
Time: 7:00 p.m. – 9:00 p.m.
Bring The Whole Family, From Little Ones To Grandparents, For An Unforgettable Evening Of Live Music And Dancing. No Experience Necessary! Each Dance Is Taught By Our Experienced Caller, With Music Provided By The Long Island Traditional Music Association Orchestra. Guaranteed Fun! Light Refreshments Will Be Served; Snack Table Donations Always Appreciated. Casual Attire.
Where:
Westbury Friends Community Center
550 Post Avenue
Williston Park, NY
516-746-4270

Admission: $7.00 Adults, Under 18 $2.00
---
PLAYING NOW THRU FEBRUARY 11TH- 
SATURDAYS AT 2PM
THE MERRICK THEATRE AND CENTER FOR THE ARTS, 2222 HEWLETT AVE, MERRICK NY, 11566516 868 6400MERRICKTHEATRE@OPTONLINE.NET
"Alice in Wonderland"
The ever-curious Alice's journey begins innocently enough as she chases the White Rabbit.  Her adventures become increasingly more strange as she races the Dodo Bird, gets tied up with Tweedle Dee and Tweedle Dum, raps with a bubble-blowing Caterpillar and beats the Queen of Hearts at her own game!
TICKETS: $10
PLEASE CALL THE BOX OFFICE AT (516) 868-6400 TO RESERVE TICKETS.
---
Kids Club @ Michael's Stores
Schedule: January 21, 2017 (10:00 AM – 12:00 PM)
They craft; you shop! Kids 3 and up can enjoy a winter themed project. Sign up in-store, online or just drop in. $2 per project, supplies included. Parent or guardian must remain on premises during the event. 
Recommended Age:
3 and Up
---
Sunday, January 22nd @ POB Library
Super Soccer Stars!
Start Time: 3:00 PM
End Time: 3:45 PM
Description:
 Ages 2-4 with accompanying adult. Teaching soccer skills in a fun, non-competitive environment. Dress in comfortable clothing, sneakers please.
Location: Downstairs Meeting Room A&B